March 9, 2018
2018 New Roof Cost Guide
At first glance, a roof replacement cost in Miami may seem daunting. In reality, the process is fairly straightforward when working with a professional roofing company.
There are several steps involved in setting up a roof estimate. The first part of a new roof cost is the removal of the old roof. This cost will depend on the type of roof that is being removed, the size of the home, and the accessibility of the roof. The next roofing cost is in the materials, which will vary greatly by the amount and type of materials selected for the new roof. The final roof replacement cost is the installation of the new roof.
Outlined in this roof cost guide are some in-depth prices and what's involved in the process of installing a new roof, which will give you an idea of your roofing cost in Miami.
How Roofers Charge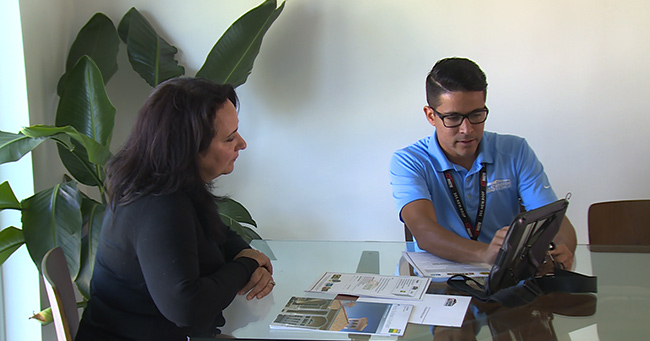 To begin, not all roofs are made the same and not all roofers charge the same prices. Most professional roofing contractors use "squares" to budget materials and labor costs. A 10-by-10-foot (100 square feet) area is equal to one roofing square, and the average roof size is about 2,500 square feet (25 squares). To get the approximate squares of your roof, add 20% to the interior square feet of your home to account for the slope of the roof and overhangs and then divide by 100. For example a 2,000 square foot home = 2000 x 1.2 = 2400 / 100 = 24 squares.
After inspecting the roof and speaking with the homeowner, a roofing contractor will draw up a roof estimate for the project by summing up the cost of all materials, labor, and garbage hauling and then adding overhead and profit. Some roofers take short cuts by multiplying the squares of the roof by a single factor to estimate the entire project. Homeowners should be skeptical of this type of estimating method as it will leave out considerations unique to the project thus resulting in overcharging a customer or underpricing which leads to change orders after starting the project.
For budgeting purposes only, we outline the approximate cost per square of different roofing types below. Keep in mind these are ball park figures only and can vary depending on the specific conditions of your roofing project.
Different Grades of Material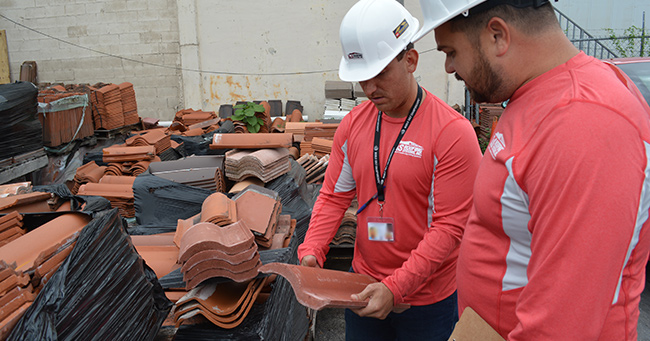 Flat roofs
Flat roofs are common in Miami and require rolled roofing material. An installation of rolled roofing material is a labor-intensive process that necessitates a propane tank and wand to heat the tarred bottom of the gravel-like roof sheet.
Shingle roofs
Asphalt shingles are the most common roofing material in South Florida, and typically the most affordable roofing option. They are typically light and easy to install for a roofer. The three-tab shingles are known to be the least expensive, but customers can select architectural shingles at a higher price per square. Flashing, trim, vent covers and gutters are typically an additional cost.
Tile roofs
Tile roof replacement costs vary drastically. Tiles are very heavy and require special equipment to load it.
Metal roofs
Metal roof systems have a different setup process and the installation is more labor-intensive. This process requires further specialized skills and consists of moving big pieces of metal roofing material. The cost of a metal roof typically ranges and can exceed $1,800 for higher-end copper roofs. Most homeowners in Miami choose corrosion-resistant metal.
Other Roofing Cost Considerations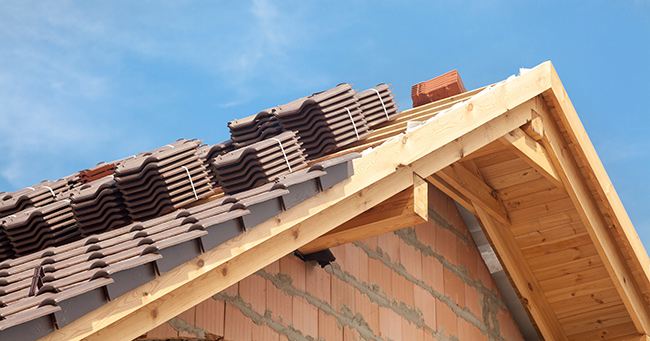 Roof pitch
The more labor-intensive it is to work on a roof, the more a roofing contractor may charge per square foot. For extremely steep roofs, roofers must practice additional safety methods, which may extend the time spent working. In Miami, any roof with a slope higher than 5.5/12 will have an increase in charge because of the higher risk and time.
Roof Height
The height of your roof is a big consideration for a roof replacement cost. Extremely tall roofs create a more dangerous workspace, and loose materials can slide off more easily. The increased labor leads to an increase in cost.
Hiring a Professional Roofer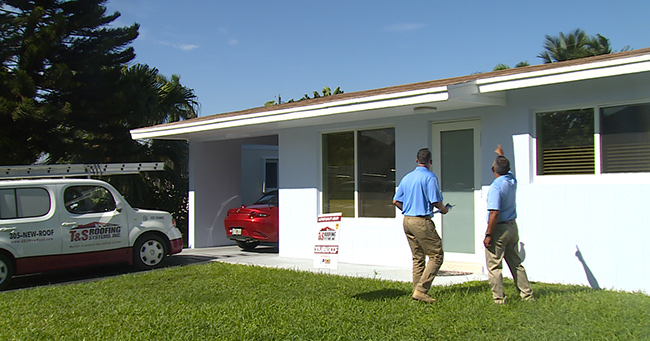 While the roof prices listed above cover basic roof materials supplied by a contractor, not all roofers deliver reliable results. The roofing company selection process is complex and finding an efficient roofing contractor means considering several factors.
First, consider only roofing contractors that have been in business for more than 5 years and are established roofers. Since roof warranties can extend beyond 10 years, expect the relationship with your roofing contractor to last throughout the term of the warranty, not only the 4-6 weeks it takes to complete the roofing project.
Second, select a roofing company you trust. Due to the high risk associated with replacing a roof in South Florida, including but not limited to, additional/unforeseen costs, property damage, workers compensation and OSHA, homeowners should seek a professional roofing company that offers peace of mind and low risk.
A consultation with a roofing expert would be your best bet to ensure you get the right roofing solution at the price you are willing to pay. A T&S Roofing Consultant can provide you with an accurate cost for a new roof, along with the peace of mind that you will be getting the best roof service possible in Miami.